BURRITO PICS...

This just in...Johnny Burrito above tree line...
(click pic for stunning, full-size image)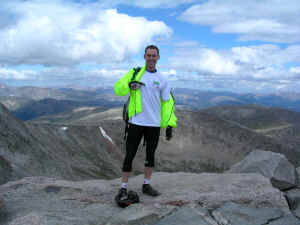 WOW !!! Dan R., former Charlottean & regular JB customer, summits
Mt. Evans in Colorado - wearing a JB t-shirt !!! Dan wrote us after taking the
bicycle ride, a 66 mile round trip, up to 14, 130 ft. Most impressive !!!
And so is the JB T - once again, proving the JB T is up to any task.

Send us your Johnny Burrito T (or hat) pics...
working, relaxing, action shots, washing the car, tearing it to shreds,
whatever, we'd love to see what you doing in the JB T.

eat at johnnyburrito dot com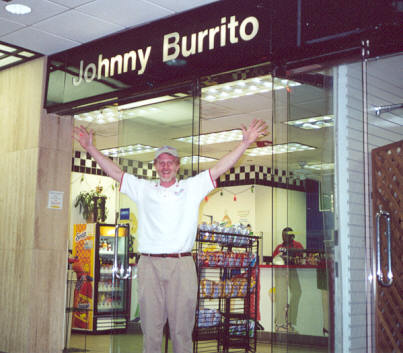 Johnny in front of Two Wachovia store, Mar 2002.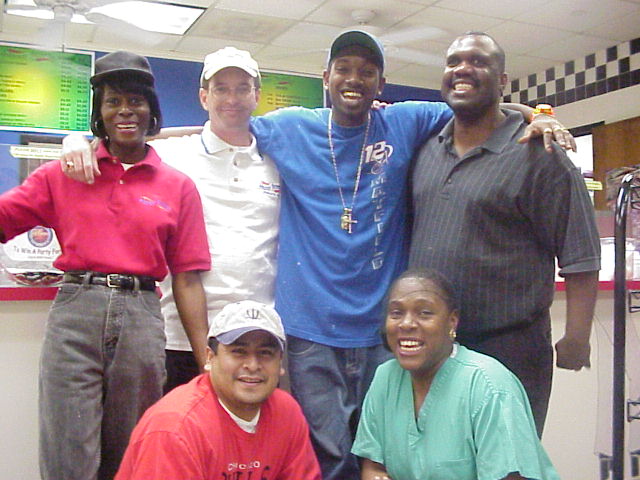 "Burrito Crew # 1, Jan 2001"
Front Row (left to right): Paco, Liz.
Back Row : Martha, Ted, Brain & Donald.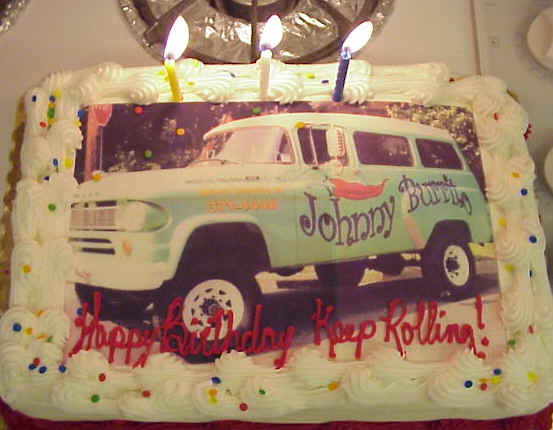 Birthday cake for Johnny !!!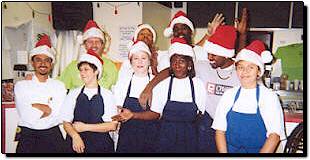 "Burrito Crew Christmas '98"
Front Row (left to right): Sergio, Gloria, Kimberly, Martha, Brian & Rosie.
Back Row : Johnny, James & Lee.
(the staff is Y2K compliant!)
A click will enlarge these thumbnails.
Use your browser BACK button to return

Come early....

Fun in the line...

"Boy, this line
moves fast!!!"

Thanks for coming in today...

White Shirt Day
(Salsa Magnet!)
JOHNNY BURRITO HOMEMADE SALSAS...
In addition to the great salsas you see here, cold fillings also include
Onions, Tomatoes, Banana & Bell Peppers, Black Olives, Cheese, and Lettuce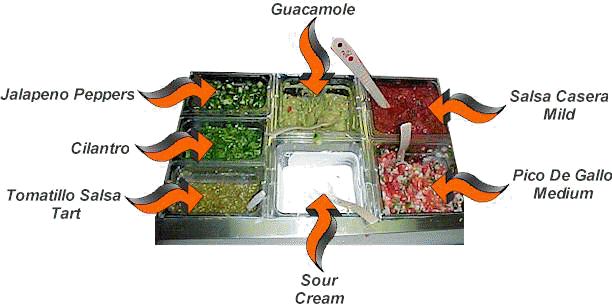 Comin' down
the line...

Loadin'
'em up...

Almost ready...

Ready to roll...

Don't try
this at home...