A story of travel, food, the Lebowski Fest & Dude-speak while buying a
1965 Lincoln Continental convertible & driving 2,221 miles back home...
Johnny Burrito & Rich G's BLOG about driving "Achiever"
Friday, June 11 - Sunday, June 20, 2004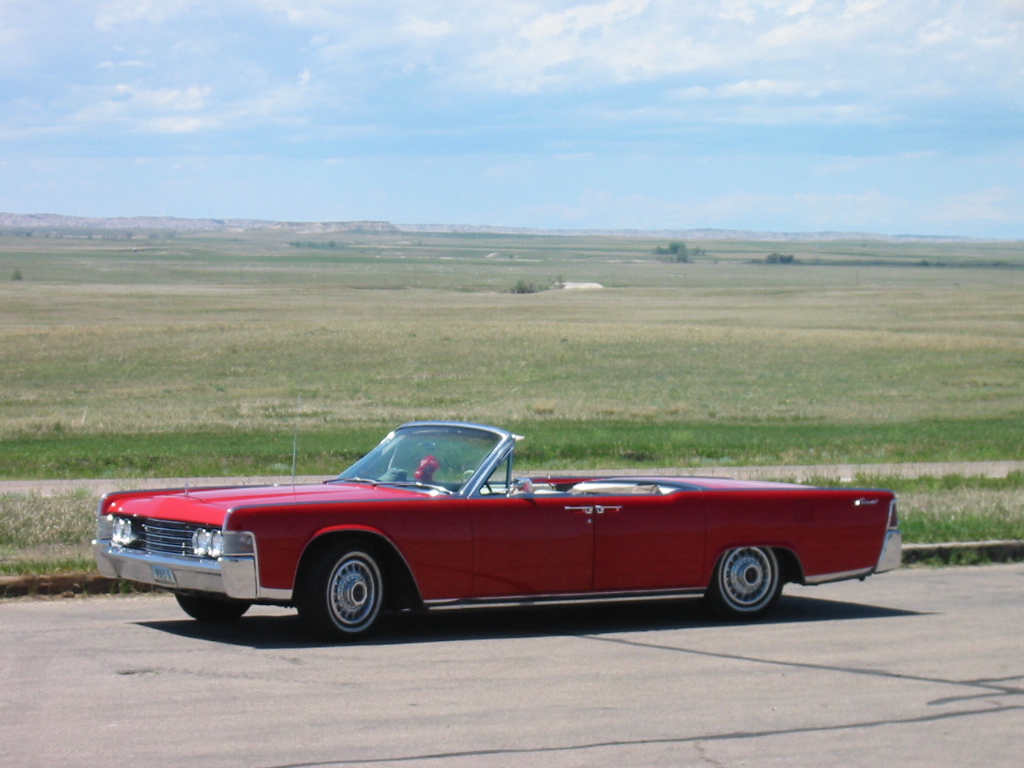 John Cashman doing work Nov 2004...


Seller John O. & two
of the Miller Beer
"All American
Dance Team".


John & Linda have owned the Lincoln
for nearly 25 years !!!
She's a driver,
a "twenty-footer".
Perfect for a family
of five to make
an ice-cream run.

I called Richard, the
Mechanic & he
felt good about the
'ol Continental
making the journey.

Jack, our four-year
old, says...
"Hey, Sissy, look at
this - the WHOLE car
goes in the trunk !!!

Just love those
"suicide doors" !!!
.

Box # 1
33 lbs., $76.64
for 2-day air !!!
CD player, speakers,
prop bowling balls &
what have you.

Box # 2
43.2 lbs., $94.34
for 2-day air !!!
Tools, CD's, disk &
briefcase with my
papers, my business
papers.

Saying good-bye
to the family.
THANKS Patti !!!

All smiles as
Caroline, Jack & Sam
head to the beach
for the weekend...
Various MPEG movies from the trip - very hokey stuff !!!
.